eSailing Racing Facebook Group – Sam Whaley gives us this update
by Sam Whaley 29 Jun 18:29 HKT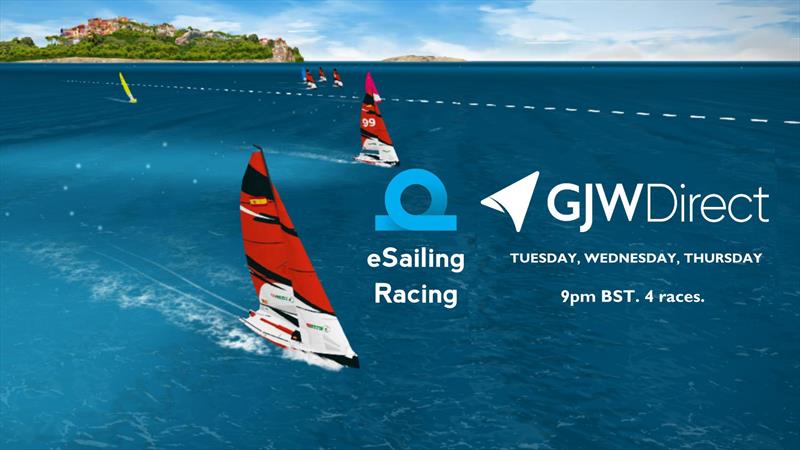 eSailing Racing Facebook Group racing © Sam Whaley

Over the lockdown period with everyone at home unable to sail, I decided to set up a Facebook group, now called eSailing Racing.

Throughout lockdown the group have been racing on Virtual Regatta Inshore every evening at 9pm, simply running four races in a variety of boats with results taken. Open to everyone, it has been pretty popular and we have had some of the best eSailors in the world competing regularly in the group.

Throughout lockdown it was really nice to have something to aim for and look forward to every day and although it is just a computer game, the process of learning, developing your skills and then performing every evening has been a great boost for many of our members. There is a real community spirit in the group, with everyone pushing each other hard in racing. Since creating the group on the 22nd March 2020, we have run 390 races over 78 evenings of racing, so it is of no surprise that we have seen a massive improvement in everyone's abilities!

From the start we have been lucky enough to have been supported by some great companies who have wanted to join in on the action, with Sailing Chandlery sponsoring the series for the first few months and providing some awesome prizes with gift vouchers. Since then marine insurance experts GJW Direct have taken over supporting the series and very kindly donate two £20 Amazon vouchers every week, to be won by lucky eSailors.

Now that we are slowly returning to normality and people can get on the water again, we have moved our racing to only 3 nights every week – Tuesday, Wednesday and Thursdays. This hopefully gives people the flexibility and freedom to return to their lives whilst still providing super high quality and fun racing for all.

So if you are still playing Virtual Regatta Inshore, or fancy being part of a great racing group and want to improve your skills, simply head over to the eSailing Racing Facebook page, click join and you are all set. With GJW Direct as title sponsor, we have two £20 Amazon vouchers to be won every week, so you'd be crazy not to join! Everyone is welcome, regardless of ability. It is great fun.

The Facebook group is called eSailing Racing and here is the link for anyone wanting to join: www.facebook.com/groups/2369535900004474

Cheers, Sam

Format of Racing
Tuesday, Wednesday & Thursday Evenings
Race open to join: 20:58 BST
Race 1 start: 21:00 BST
Four races in a mixture of boats + one F50 fun race at the end
Access code: see Facebook group for information
Approximate finish time after 4 races: 21:40 BST
Results published: Usually by 22:00 BST